I'm looking forward to seeing more followings like WGT here in America. If any, who would be honored to see this happen?
July 17th - Southern Gothic Festival featuring Hanzel Und Gretyl/ Espermachine/ Strap On Halo/ Sullen Serenade and others t.b.a @ The Howlin Wolf - New orleans La
Crap... I live in Ohio...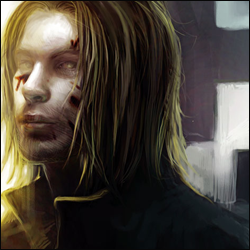 MYSTERY MACHINE 2011

Time 
Friday, December 31 at 10:00pm - Saturday, January 1, 2011 at 3:00am


Location FunPlex
13700 Beechnut Drive
Houston, TX

More Info Friday, December 31, 2010

SDC, KAOS ENT. & DIMENSIONAL present

"MYSTERY MACHINE 2011"

featuring
- Multiple headliners & themed stages
- Thousands of dance music enthusiasts
- SDC Sound & Dimensional Lighting
- High end production
- Multiple bars for 21+
- Two story ferris wheel
- Bumper cars, video games

FULL LINE-UP AND DETAILS TBA

STAY TUNED TO www.sdcproductions.net & www.purekaos.com

Location : FunPlex, 13700 Beechnut Dr, Houston TX 77083

Doors Open 10pm

Ages 16+ / 21+ to drink
Valid State ID Required
I live in michigan.... we don't get shit over here.... dammit.
steam punk con!>.<</span>
sth going on in Indiana???
Deadly Desire
i witnessed Icon of Coil in Seattle at ElCorozon last september and Combichrist last as well...
just wish there were more Gothic clubs in Seattle
All times are GMT. The time now is 1:56 am.